Dandruff is a common scalp condition that affects up to 50% of the world's population. It occurs when scalp shedding of skin cells goes into overdrive with typical symptoms including itchy scalp and scaling skin and flakes. While not contagious or serious, it can be embarrassing and difficult to treat.
What Causes Dandruff?
Dandruff can have several causes, but you may be surprised to learn that the most common cause of dandruff is overgrowth of scalp fungus on the skin causing dandruff symptoms like flaking, scaling and itching. Climate, heredity, diet, hormones and stress may impact how your body reacts to it.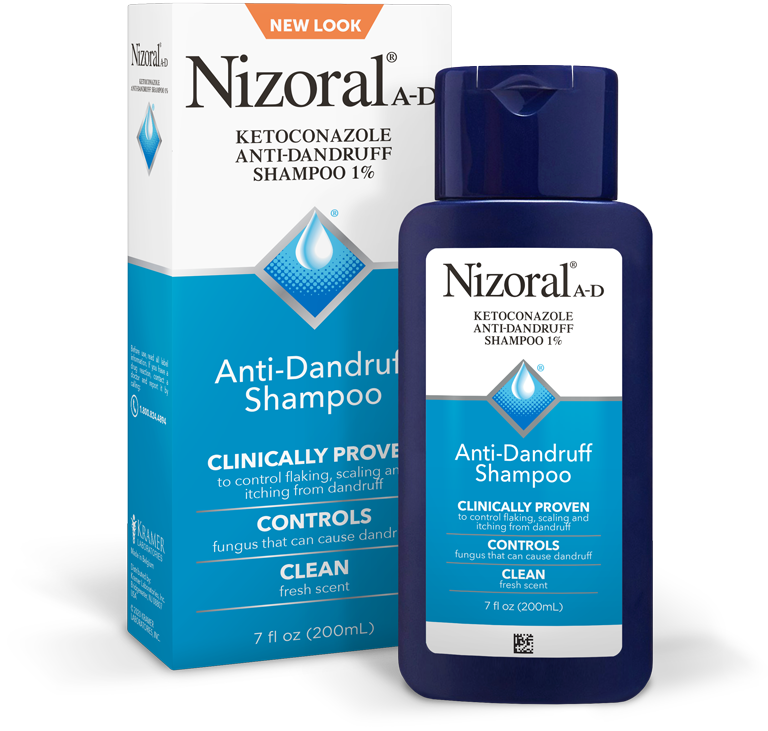 Why is Nizoral® the Solution?
Nizoral® is the only over-the-counter anti-dandruff shampoo that has ketoconazole, a powerful antifungal that gets to the root cause of dandruff by killing the scalp fungus that causes it.
In fact, Ketoconazole is 10X more effective at fighting fungus, the primary cause of dandruff, than the active ingredient in the leading dandruff shampoo.† Once the fungus is controlled, so are your dandruff symptoms.
†Based on laboratory testing of the active ingredient in Nizoral compared to the active ingredient in the leading dandruff shampoo. Not a product to product comparison.